TDA Labs - About Us
TDA Laboratory was created in November of 2003 by Dr. Goodell. It began as a milk laboratory lab however within a years time evolved into a lab that specialized in veterinarian bacteriology culturing everything from milk and water to tissue and fecal samples. Today TDA Labs offers a full ine of bacterological assays.
Since 2004 the lab has grown to suit the needs of veterinarians, livestock producers and small animal clients alike offering diagnostics for several small and large animal diseases.
TDA Labs runs most types of diagnostics including PCR and ELISA tests.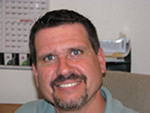 Dr. Greg Goodell
Dr. Goodell completed hisundergraduate work at the University of Northern Colorado from 1987 to 1990 pursuing a biochemistry major with a minor in microbiology. He graduated from Colorado State University with his DVM in 1994. After graduation he specialized in mastitis and mastitis research placing emphasis on epidemiology and microbiology of mastitis pathogens.
Currently the TDA Labs has 19 Employees. These are some of them...
Tessa Kelly
Tessa has a B.S. in animal science from Colorado State University and has been with TDA Labs since it's inception in 2003. She also is trained as a veterinary technician and her background in animal science allows her to utilize those skills assisting in research projects and verterinary services in addition to her duties in the microbiology lab. Tessa is also certified in ELISA and PCR assays.
Christine Goodell
Christine has a B.A. in Economics and Finance from the University of Northern Colorado. She began her career working with Banner Health in Greeley. Christine changed her career in 2006. She has completed training in microbiology and has also become certified with ELISA assays.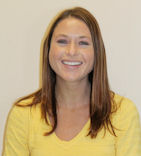 Candice Lewallen
Candice joined the TDA Labs team in January of 2008. Candice holds a B.S. in animal science from Colorado State University and is also a veterinary technician. She splits time between the lab and field work on research projects.
Evan Sherman
Evan began working with TDA Labs in November of 2010. He obtained his B.S. in Microbiology from Colorado State University in the Spring of 2010. Evan spends the majority of his time working in the bacteria lab and running milk components on the Fossomatic machine.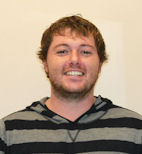 George Garcia
George started with TDA Labs in August 2011. He came to us with experieince in running milk quality instruments so he quickly became one of the main technicians for the DHIA side of our laboratory.

Alejandra Quezada
Alejandra was born and raised in Chihuahua, Mexico. She graduated from the Autonomous University of Chihuahua with a nursing degree and also studied ecology. She has been living in Colorado since 2013. She is the newest member to the TDA team, joining us in June 2015. Her primary role is receiving and processing all samples that come into the lab. She also spends time on farm with our vets providing bilingual training programs for the dairy.
Laurel Nelson
Laurel started with TDA Labs in April of 2013. Laurel is our client liason between the laboratory and our lab clients and manages the courrier service TDA Labs has for pick up and delivery of samples. If you see the the white Ford Transit with the TDA Labs logo on it, changes are Laurel is driving it!
For any questions please feel free to contact us at 970.351.8102 or email us at TDA Labs.
Questions may also be submitted through our online contact form.